Paco and I enjoy
thesuperfical.com
a lot. It's one of our favorite sites. The guy or girl or people that run it are really clever. You people should go there too.
They also point things out like this.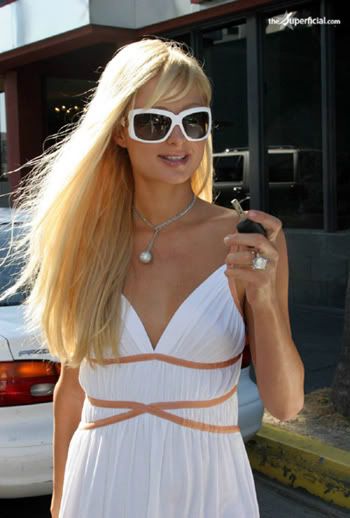 Jesus Christ, look at that fucking ring. You could have a ridiculous looking ring or you could wipe out world hunger. You could celebrate the engagement of a relationship that is likely to crumble within a few months or you could buy homes for tsunami orphans. Hell, I'd probably not spend it on all that noble shit. I'd just get some BBQ and some DVDs or something. I just hate jewelry especially a giant piece of shit like that.