I was planning on writing a review of the golden globes. It seemed like a good way to kick start my recent brain slump. Sure, the mavs were playing tonight, but I feel obligated to the loyal Team Wilco readers. It was around that time that I remembered something...
For some odd reason, Paco convinced me to watch the Oscars last year. I was found a week later in a men's rest stop right outside Lorena, Texas, letting a large meth-addicted truck driver give me a rim job. After that, the good folks at my local church taught me that I should choose to be straight.
That's what could happen if a straight man watches an award's show. You'll soon turn into a pillow biting little purple man spelunker site. On that note...
The Golden Globes were on today. They're pretty gay. Most movies are pretty gay too. I also just watched that Hobbit dude on Conan and he's really gay.
I didn't watch the Golden Globes.
There is one good thing about awards shows though. Hot celebrity chicks walk around with their tits hanging out. That's great. It's times like that ,that makes me glad to be an American. Not because of any freedom I feel, but because I like to sew American flags into ninja uniforms. Then I sneak around bars claiming to be "Sir Ninja Hungwell, of Go America Team Number One Sex Team" to all the hot chicks. That's normally when I get arrested for puncturing her car tires with a homemade ninja star.
That's right. Boobs. I'm a fan. I like looking at them in all it's stages of dress.
Why this incoherent rant?
Fuck you, that's why.
Or, maybe I'm just adding bullshit because I just want to post a picture, or maybe I just smoke too much pot. It's probably a little bit of both. Here's the picture...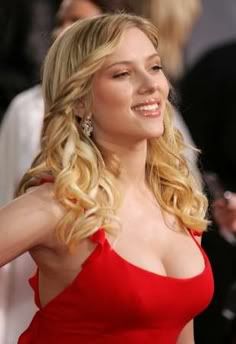 Tits
What a wonderful word for an equally wonderful thing.
As for the golden globes, I'm sure it was pretty gay.
BREAKING NEWS!
thesuperficial.com is there.